We're excited to feature Transcend Fitness Club Member, Jackie Luber, for our Member Spotlight this month. Jackie is an incredibly dedicated member of TFC and a pleasure to everyone she's around at the gym. Thank you, Jackie, for being such a great member of our community!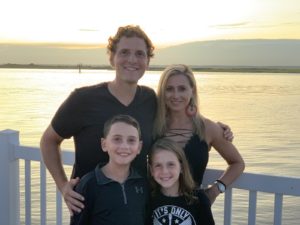 How long have you been a member at Transcend Fitness?
I have been a member at Transcend for about a year.
What is a typical day like for you outside of the gym?
A typical day is getting my children up and ready for school, packing lunches, cleaning, laundry, computer work, and then picking the kids up and taking them to activities.
What do you enjoy most about Transcend?
I love working out with my trainer, Michelle.  She customizes my workouts to help me reach my goals.  She always encourages me and pushes me to work hard.  
What is something not many people know about you? 
Not many people know that I taught a pilates based workout called the Lithe Method in Philadelphia when I was in my 20s. 
Do you have any tips for anyone just starting out with a work out routine? 
Pick an attainable goal, start off slowly, and build up each day.  The sense of satisfaction when you accomplish your goal will be worth all of the hard work.